Verndari has forged collaborations with key organizations leading research and vaccine commercialization to commercialize our VaxiPatch and to maximize the potential to transform global health.
The emergence of severe acute respiratory syndrome coronavirus 2 (SARS-CoV-2) in 2019 and subsequent COVID-19 pandemic, and ongoing Ebola and Lassa fever epidemics demonstrate the urgent need for innovation in vaccines and vaccine delivery against emerging and re-emerging infectious diseases. Verndari is working to address such challenges.
Verndari has been a member of the University of California, Davis Venture Catalyst since 2016. Venture Catalyst drives the successful development of new ventures by bridging the gap between early-stage research and commercialization.  Verndari's laboratories are co-located at UC Davis Medical Center.
In August 2020, Verndari was one of four companies selected by Biomedical Advanced Research and Development Authority (BARDA) to develop alternative vaccine technologies. Verndari received $1M funding in a cost-shared program to accelerate development of our proprietary VaxiPatch™. The funding came under BARDA's DRIVe program.
Verndari has been highlighted within BARDA's Beyond the Needle initiative, whose mission is to transform vaccination by helping bring new technologies into market that offer alternative routes of administration so that needles and syringes are no longer the default modality, making them easier to administer in a broader range of settings.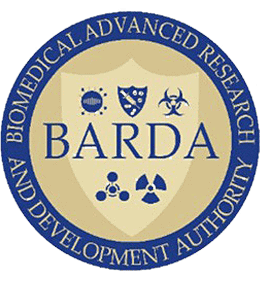 Verndari recently entered into an agreement with a leading global nonprofit organization dedicated to developing vaccines and antibodies for emerging infectious diseases to test the feasibility of their viral vector vaccine technologies on the VaxiPatch. This organization shares with us a mission to translate scientific discoveries into globally accessible public health solutions.
In parallel to developing antigen partnerships for use on our VaxiPatch, we continue to plan for commercialization by advancing our manufacturing capabilities.  We are actively engaged with a leading pharmaceutical technology company that specializes in the design and production of innovative oral, transdermal, and intradermal drug delivery systems and a manufacturing technology development firm that is a global leader in designing, engineering, and developing manufacturing systems across a wide range of healthcare areas including microarray development. 
"Verndari's vaccine platform is especially promising because their approach, using disposable patches to enable rapid transdermal delivery of the antigen has low per unit costs, is flexible in design, easily scalable for global production, painless to the recipient, and will be rapidly accessible to areas underserved for health care delivery." 
Alison Brashear, MD, MBA
Former Dean, UC Davis School of Medicine